Welcome
Mission Statement:
Bartlesville Health & Rehab Community is dedicated to providing quality long-term healthcare for our residents. Our goal is to focus on resident-centered care attending to each person's physical, emotional, social and spiritual well-being. We strive to meet the individual needs of each resident with compassion, love, and support. It is our objective to assemble a multidisciplinary team of doctors, nurses, rehabilitation specialists and support professionals aimed at achieving each resident's maximum level of health and independence.
Bartlesville Health & Rehab family also desires to be an employer of choice in our community. We strive to maintain a quality reputation and compassionate work environment where team-oriented quality care is our aim. Sharing this time of life is exciting: new friends, new activities, great food, attentive care. Our staff is trained and our facilities are planned so that our community becomes an environment of comfort, peace, and security for our residents.
Quality Nursing Care
The Bartlesville Health & Rehab family will welcome you with open arms. We will take time to get to know you, your family, and your individual needs. Our goal is to assist you to remain as independent as possible while overseeing your healthcare needs.
Personalized Attention
Attentive services will be offered to you regarding the Activities of Daily Living. Trained staff will assist you with any and all activities including:
Bathing
Dressing
Grooming
Hygiene
Medication Administration
Mobility
Dining
Full, Rich Life
When you become a part of the family, you will have the opportunity to engage in a wide variety of activities aimed at satisfying your interests, keeping you active physically and mentally, and contributing to a full, rich life on a daily basis. Alex and Missy Dout take great pride in Bartlesville and in Bartlesville Health & Rehab Community. It is our home and a loving caring community. As a family, we extend our family circle to you through exceptional care and service. The primary goal of the Dout family and our well-trained staff is for our residents to live life fully with integrity, dignity, and freedom.
Owners
Alex Dout, President
Alex has a Bachelor's Degree in Health and Human Performance from Northeastern State University and has completed the Oklahoma State Nursing Home Administration school at the University of Oklahoma in 1993.
Missy Dout
Missy has over 15 years of experience in the long term care industry. Her education includes a child development associate certificate.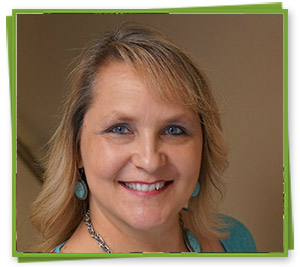 Sandra Brown, Administrator
Our licensed Administrator is Sandra Brown. She has a Master's Degree in Business Administration from Oklahoma Wesleyan University and has completed Administrator University through the Oklahoma State Board of Examiners for Long Term Care in 2018. She also has over 12 years' experience in the Long Term Care Industry.
We welcome your visit anytime. Call us at 918-333-9545 to schedule a tour!
Events